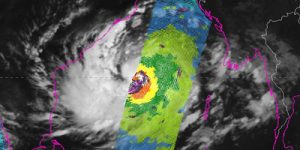 Online training lesson
Scatterometers and altimeters provide a variety of space-based observations that are useful for marine analysis and forecasting, as well as other applications. Two key products are ocean surface winds from scatterometers and significant wave heights from altimeters.
EUMETSAT has produced, in partnership with COMET, a new online lesson which describes the basics of scatterometers and altimeters. This includes:
How they work.
What they measure.
How scatterometer winds and altimeter significant wave heights are derived.
It discusses some of the challenges in using the estimates, such as dealing with ambiguities and rain contamination. It also provides various opportunities to interpret the data, both in the main sections and the case studies.
The lesson is available to everyone and is hosted in the MetEd library; access is available after free registration.