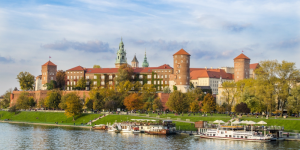 28 January to 8 February 2019 (Online), 25 February – 1 March (Classroom) / Krakow, Poland
EUMETSAT invites National Climate Services, Regional Climate Centers, universities and any other interested entity of EUMETSAT member states and WMO RA VI to nominate candidates for the 2019 EUMETSAT Winter School on Using Satellite Data for Climate Services.
The key objective of this course is to instruct scientific staff, and early career scientists with an interest in climate monitoring, in the use of EUMETSAT climate products for operational climate monitoring and climate research.
Participants will learn how to handle EUMETSAT climate products, focusing on CM SAF and LSA SAF data, using free software tools R, R-Instat and QGIS. They will also explore the opportunities to use CM SAF and LSA SAF data to fulfil and improve their institute's services and research.
Apply online via the Training Zone until 9 January 2019. Those selected will be informed by 25 January 2019. Selection will be based on the level of experience and relevant area of responsibility.
The course language is English.
Registration is now open. For further information please refer to the EUMETSAT webpage.