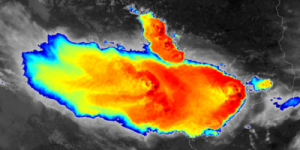 20 May to 24 May 2019 / Online
At the end of May, EUMeTrain is organising an Event Week on Convection. Being held shortly before the main convective season starts, this event will focus on topics like thunderstorms, tornadoes, storm damage, and the use of satellite products in one week. The target audience comprises meteorologists from all fields, but especially forecasters, students and model developers. One major point of emphasis will be on NWCSAF and H-SAF products and new developments in this field. The use of satellite and other remote sensing products for forecasting thunderstorms will also be included.
The access to the event week is free and open to all, but prior registration is needed. Self-registration is simple and you can register for one or several sessions.
Registration links will be available at eumetrain.org in April 2019.