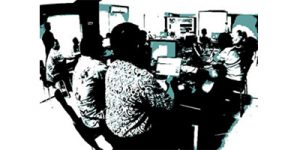 20, 27 April & 7 May 2015 / online
Free and open access will be granted to a series of 45-minute online sessions focusing on planning and delivering training sessions.
Monday 20 April — 12:00 UTC: Planning training sessions, what information do you need?
(Ivan Smiljanic – EUMeTrain; Maja Kuna – EUMETSAT)
(register here)
Monday 27 April — 12:00 UTC: How do you make training sessions more active?
(Vesa Nietosvaara-EUMETSAT; Luciane Veeck – VLab)
(register here)
Thursday 7 May — 9:00 UTC: Creating effective presentations.
(TBD)
(register here)
This event is being organised as part of this year's WMO/EUMETCAL Course for Trainers.  You can register to a particular session above by clicking on the title of the session.