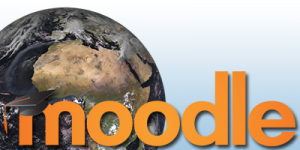 Asynchronous, Online
To answer member and user needs, EUMETCAL, EUMeTrain, EUMETSAT, WMO ETR, VLab, and other partners, will offer self-directed online courses on the use of Moodle in the meteorological training community.
The modular format of these courses will accommodate users with different needs, such as occasional trainers and frequent users who would like get more creative ideas, as well as absolute beginners or those who would just like to refresh their skills.
While many Moodle training resources are already accessible online, it requires significant patience to discover those most useful to your own needs. Our course will consist of new and existing resources targeted at trainers in meteorology, operational hydrology, and related disciplines. They will be based on how we have seen Moodle used in these communities, on the guidelines from the WMO Competencies for Education and Training Providers, and on the results of a needs analysis survey conducted with different user groups. Thank you to everybody who took time and replied to our survey.
Expect more news about the Moodle course to come in the next issue of the Training Bulletin and through your national or regional training contact points.