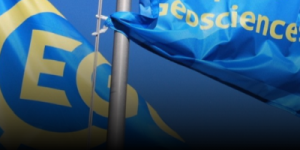 7 to 12 April 2019 / Vienna, Austria
EUMETSAT chaired and promoted several sessions and side meetings on training at the last EGU conference. Two short courses on EUMETSAT's Climate Data Records: 'Using satellite data for climate applications' and 'Using Copernicus satellite data for ocean applications' were highly attended, with up to 80 young researchers. There was also one splinter session on atmospheric composition with more than 40 experts from around the world. In addition, EUMETSAT co-chaired the WEkEO stand, together with Mercator.
For details see https://www.egu2019.eu.