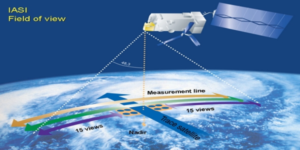 Autumn 2020 / Online
In Autumn 2020, EUMeTrain will run an event week on IASI L2 profiles. The IASI L2 product contains temperature and humidity profiles, available 30 minutes after sensing through the EARS-IASI service from EUMETSAT. The event week aims to raise awareness of the EARS-IASI L2 product, with the understanding that product usage is still in the early stages. During the event week we will show how these profiles are made, along with some possible applications.
Participation is freely available to all. Due to the fact that this event week is run online, prior registration is needed. Self-registration is simple and you can register for one or more sessions.
Registration links soon available at eumetrain.org.