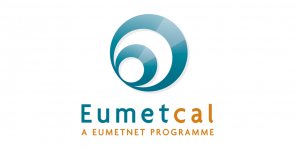 In January 2019 Eumetcal started the EUMETNET Phase 2019-2023 with a new Coordinating Member and a new Programme Management Group. A consortium consisting of KNMI (Koninklijk Nederlands Meteorologisch Instituut) and DHMZ (Meteorological and Hydrological Service of Croatia) now leads Eumetcal 2. Heleen ter Pelkwijk is the Programme manager and Tomislav Marekovic is the Technical Support Officer.
In the next five years Eumetcal 2 should become a central partner for all E&T related challenges in the EUMETNET community. This means that Eumetcal 2 will not be limited to the forecasting capability area alone, but will actively stimulate collaboration throughout the whole of EUMETNET, to solve the most urgent training needs in all capability areas. Given the limitations, Eumetcal 2 will not be able to solve these challenges alone, but will do this by connecting parties with the same kind of E&T needs and offers. Eumetcal 2 will support this process by connecting parties, as long as the infrastructure that is needed for some members is available. Furthermore, it will support and enhance the trainers' community. This will need time to develop.
Heleen reports: "We consider the training infrastructure, the communication of training activities, the Eumetcal workshop, and the WMO train-the-trainers as the most important features of the previous Eumetcal projects. Therefore, our first actions are the continuation of these features to enable the members to continue their E&T activities, preserving all training material, knowledge and opportunities on collaborating projects. Next we will do an extensive assessment of training and infrastructure needs among all members. We will keep you updated on our actions!
We need your help to make a success of this Eumetcal phase, so please keep in touch, via info@eumetcal.eu. We look forward to working with you!"
More information about the new Eumetcal Programme can be found at https://www.eumetnet.eu/activities/forecasting-programme/current-activities-fc/eumetcal/.