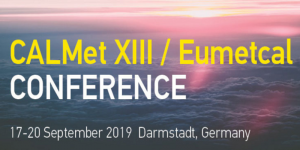 17 to 20 September 2019 / Darmstadt, Germany
The joint CALMet XIII/EUMETCAL Conference 2019 will be an event that brings together educators, trainers and managers from universities, research institutions, and National Meteorological and Hydrological Services. It will provide an opportunity for a community from around the world to collaborate and network on workforce development in support of the global weather, water and climate industries.
The registration to this conference is now open, with an early bird registration fee still available until 15 July. The tentative conference programme is available on the conference website.