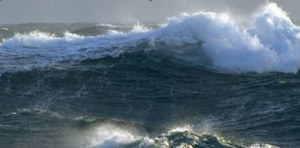 Following the success of the 2015 EUMeTrain Marine Forecasting Course, in which 23 Marine Forecasters from several weather services across Europe actively participated, a new edition of this ONLINE course is taking place from 27/03/2017 to 19/05/2017. The course requires about 6-8 working hours  per week from each participant.
The course will be in line with WMO Marine Weather Forecaster Competence Standards. It will run online in asynchronous mode, i.e. no live online lectures, taking advantage of the training infrastructure maintained by Eumetcal.
Course registration is open until 21 February. Marine Weather Forecasters from EUMETNET and non-EUMETNET countries are invited to apply for the course: since the course can accommodate max 25 participants, priority is given to Eumetcal member organizations.
For additional information please contact Ms Isabel Monteiro (IPMA)